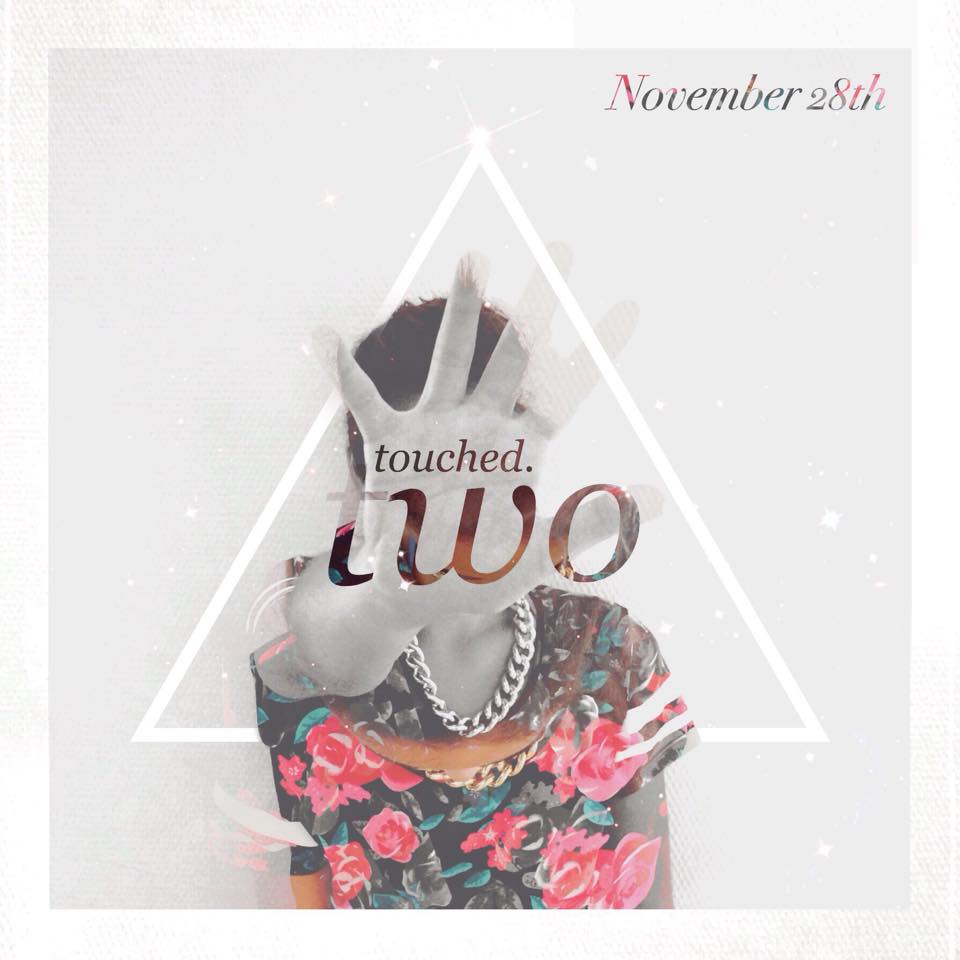 A huge compilation in aid of  the Macmillan Cancer charity, featuring my Mint track "The Cyberknife".
Released on November 28th 2014, this compilation also features tracks from artists such as Autechre, D'Arcangelo, Datassette, Brothomstates, Bibio, Plaid, Freefrom, Esem,
Luke Vibert, Orbital, Machinedrum, Nathan Fake, Red Snapper, Richard H Kirk, Team Doyobi, Richard Devine, to name just a few…
Not only a worthy cause, but a pleasure to be involved with this album. I heartily urge you to go and grab a copy!
http://touched.bandcamp.com/album/touched-two
Tracklist
(ghost) – Truro 04:16
2020k & Wet Eyes – Sea Bound 05:05
2ndMOUSE – Morgana (Touched Mix) 05:28
36 – Song for Florence 02:20
808 State – Psalm 05:01
A1 People – 54 04:26
Abereiddy Astronomical Society – The Outsider (Min-Y-Llan Remix) 07:35
Adam Johnson – Sunden 06:03
Ade Hodges – Serpentine Blues 02:57
Alexander Aultman – Today, One Year Ago 03:01
alt/land – Train (Plaid Remix) 04:23
Alpturer – Kazo 03:28
Anders Ilar – Press Charges 06:40
anodyne – Off-World Blues 04:50
Antonymes – 310814 06:39
Arctic Rabbuck – Ziohl Whey 02:57
Ard Bit – Watchin 03:07
Arovane – Woven 02:14
Asonat – Spaced 03:36
Autechre – spl47 05:36
Autumn Of Communion – End (Sunrise For Claudio) + Interval2 09:59
B12 – Orbita Tolv 03:16
Bad Loop – Parallel Lives 05:37
Bath40 – Bubbles 05:57
Bauri – Purple Nights 06:04
Beatbigot – Playblurredforme 04:32
Bengalfuel – Lam 03:51
Bibio – Crushed Crushed Velvet 03:23
BLN – Tribe 04:22
Bocuma – Black Sea of Trees 04:00
Brambles & Nest – Amroth 04:56
BrapAllgood – Aztechre (IntoUncertainty) 05:53
Brothomstates – Save Yourself 04:09
Bunai Carus – Univoltin 05:33
Buspin Jieber – Electicity 04:04
C\/\/\/\ – St.Thomas Green 05:00
Cali May – Quandary Wand 05:40
Carbinax – Declaration Of War 06:46
Carbo-flex – Kulabov 04:12
Ceephax Acid Crew – Ginelli 03:38
Chevron – Backs Against The Wall 02:29
Chikiss ft. Artem Sensiva – Through The Frost 04:47
Christ. – Unfolded Protein Response 06:23
Cim – Drawn 05:42
Clem Leek – Set Back – Push On 02:24
Coltish Limbs – HighRise HighLife 05:29
Cousin Silas – Distant Yellow 06:33
Cristian Vogel – Your Dreams And What They Mean 04:26
Cyan341 – DBS 09:35
Cyance – Lodic Mteal 07:00
D'Arcangelo – Olaz 05:41
Dan Stubbs – Lost Beyond The Power Of Words 08:40
Datassette – Gravel 03:08
Dave Monolith – Dxtr 06:34
David Morley – 10B 05:19
Dean De Benedictis – Surface Vespers And Cesnass 09:31
Derren Heath – Pretend 06:24
Devicer – Spring (reTouched Version) 04:15
Dez Williams – Pointzerofour 06:20
diamat – Aleksandr Orlov 06:54
Dirk Markham – They Dont Intend To Hurt You 07:52
Dirty Owl – You're So Worth It 04:43
DMX Krew – Loch Ness Monster 03:24
Dn Fnckn – Ghetto One Four 05:45
Dryft – Somewhere Lost In Time 06:13
Dub Tractor – Stay Under This Line 04:08
Dunaewsky69 – Time Bomb 05:58
Echaskech vs XSPANCE – Sovereign System 04:56
Eigenheimer – Overdenk 04:05
Ektoise – Distant Past 04:14
emptywhale – Smashed Light 07:13
emre sevindik – Puraka 04:53
encym – Impromptu [90″] 06:00
Enkidu – Into The Deep 05:56
Engine7 – Your Name On A Grain Of Sand 03:50
ENV(itre) – ilurc 04:23
EOD – Three Hundred Stars 04:36
Erinome – The Seven Story Mountain 09:06
Esem – Yourturn 04:04
Ex Confusion – Untitled 01:45
eyesix – Idaho Transfer 04:31
Farfle – All Slept Up (Noir's Song) 04:56
Fieldtriqp – Ss Ss Ss Ss (Reinterpreted By Swegüno) 06:44
Fil Ok – Bird 03:35
Floating Spirits – Reach For Hope 04:11
Forlon – One Parallel 04:47
Frank Murder – The First Day Of Snow 05:00
Freeform – Shimmer 04:20
Frog Pocket – Siorrachd Àir 02:43
Funckarma – Emplixian Ambient 07:05
Future Image – Shower Acid 05:12
G-Man – Scratch 1 (ClemensNeufeldRemix) 05:56
Gang Violins – Ghosts of Aleppo 05:11
George Sarah – Apparition Chamber 03:52
Ghostwerk Feat. Ilkae – Hotpot 04:07
Greetings From Tuskan – To Forget 03:27
Gwerkova – Safari 05:20
Hecq – Formless 08:27
Higher Intelligence Agency – Genius Island 05:55
Hint – Dead Bamboo 04:03
I Am Dive – Farewell 07:10
Ian Hawgood – A Sketch for Empty Hearts 04:20
IJO – Water Stars 05:09
ilkae – 12.12.12 05:35
Imploded View – A New Hue 03:38
Intricate – Cycle 04:02
Jesper Sorensen – Transcension 07:10
Jodey Kendrick – Capecitabine 05:37
JTPE – Scharnier 04:57
Julien Mier – Underwater Echoes 02:32
Kate Dilemma – Rebirth (ynys enlli) 05:16
Kingbastard – My Robot Child Suffers From Night Terrors (So I Wrote Him A Lullaby 04:04
KNTK+ShaneAnthony – Physical Education 03:17
La Synthesis – Zyllyakrvm 07:38
Lackluster – Calming Presence 09:57
Life In A box – The Arpeggiator 06:40
LIttle Eris – The Portal 01:40
iIII & irma – Walk Softly Stranger 06:32
Logreybeam – The Village Green 06:25
Loopz – Punky 03:15
Lorenzo Montanà – Tek Kyah 04:47
Loscil – Phantasmata 05:30
Luke Slater's 7th Plain – Route 9 08:59
Luke Vibert – 2x Jack 04:15
M-Band – LoveHappiness (feat. RetRoBot) 05:09
Machinedrum – Itsgod 04:05
Min-Y-Llan – Beforelondon (Maps Remix) 04:58
Maps and Diagrams – Days Like This 06:00
Mark Broom – Package 75 (Heuristic Audio Remix) 05:06
Mark Gage & Jan Cermak – Cool Grey Stone 02:34
Marsen Jules Trio – Les Gitanes – Les Gitanes 06:26
Marumari – Cranberry2 03:22
Matthew Collings – Agora 05:32
Michael Dykehouse – Garden Maintenance 02:26
Mick Chillage – April 05:37
Midimode – Music That Brings Good News 05:33
Miles Tilmann – Go Home 03:58
Milieu – Sofaphonk 04:49
Mint – The Cyberknife 04:08
Mira Calix & Ulrich Schnauss – Ponchik 06:28
Missingsense – Goodnight Reroute 05:03
Mokhov – Dream Aroma 04:03
Mr C – The Future 06:26
Mr. Projectile – I Know ( Featuring Mimi Page) 04:38
Mr.76ix – Twak My Vangintism Osit 02:55
Murya – Forest-1 04:48
Mushrooms Season – An ocean between Us (Song for Coral) 06:11
Najem Sworb – Exo Amb 03:24
Neotropic – Tohan Tales Volume 1 16:13
Nathan Fake – Xupiter 06:01
nervous_testpilot – Wishbone (Touched Mix) 04:40
Nimon – A Way To Escape 06:24
Nisho – Over De Trees 07:08
Nonima – Recursor Function 10:17
Nootropix – Skunk Soup 03:06
Normal – Hangar 08:00
Noumen – Brace Of Real 05:49
Oberman Knocks – Modrine 04:01
Obfusc – Language of Memory 05:07
Ochre – Rowing to the Riverhead 03:18
Ocoeur – IM2a 07:47
Offthesky – Tepid Sill 07:17
Olan Mill – Cultivator (Live) 05:09
Operator – Mauser Feel 05:36
Orbital – Never (Live) 06:55
Our Loving Sun – Face Toward the Sun 05:00
Oxynucid – Temp Cadet 05:55
Paranerd – Blue And Yellow Egg 04:02
Paul Blackford – The Third Element 04:04
Paul Mac – The Block 06:08
Pentatonik (R. Simeon Bowring) – A Ray Of Light 02:08
Petrichoir – Grow Bigger Than Your Woolie 03:24
Phinx – All That Matters (Secede Retelling) 02:58
Pınar Akbay – Primal Feelings 04:08
Plaid – Itsu (alt/land Remix) 09:16
Plazmatron – The Screaming Abyss 05:51
Pleq + Lauki – III (Segue Remix) 05:57
Plus One (Acell) Produced by Plaid – Bik 05:55
Porn Sword Tobacco – Pst-Ego Drop 1 04:31
port-royal – Sovereign Raiders 08:38
Posthuman – Vela Remnant 10:56
Production Unit – I'm So Blessed To Have You With Me 05:12
Quiet Noise – You Make Being Me Less Scary 04:14
R. Simeon Bowring (Pentatonik) – Silvercaine 02:48
Radioactive Man – Peter And Mary 04:28
Red Eyes – Deconstruction 04:44
Ralf Hildenbeutel – Old Friends 04:46
Re-Arbeiten – A.C.Clarke O'Clock Claster 04:32
Red Snapper – Anta 04:30
RENEGADE ANDROiD – Mona Lisa Cruise Control 02:31
Rich Thair – Yes It Is 04:27
Richard Devine – Retrometabolism 03:52
Richard H. Kirk – Network 1 07:36
Robert Babicz – Mango Smoked On Lsd 05:51
Robert Leiner – Day's Like Others 13:48
Room Of Wires – Walkern 06:21
Rootsix – Deepfroid Bough 06:57
Russ Gabriel – Out On A Date 06:44
Ruxpin – Avant De Nous 05:05
Sapphirine Phlant – Reanemal 05:29
Scott Robinson – Field Of Strings 08:10
Sense – What's It going to take? (Hope For Gaza) 18:28
Shammen Delly – Sumer Is Icumen In 04:51
Shintaro Aoki – Anatano Kokorono Irowo (Water mix) 03:22
Si Begg – I Love My Drum Machine 02:19
SinQ – Oscilator 05:02
Sir Catipuss – Smithereen 07:38
Skp – Gyo 07:57
Solipsism – Toking Elders In Avalanche 06:17
Somatic Responses – Life Cycle 04:40
Soutien Gorge – Delutaniad 04:51
Static – Devilfish 05:55
Steve Stoll Presents The Blunted Boy Wonder – The Shift 05:16
Subside – Scarlett's Theme 05:11
Sugardaddy – LoveHoney 06:04
Sun Electric – Mikado 04:33
Sun Glitters – Not Everyday, Sometimes 04:40
Sun Glitters – Touched Two Theme 01:05
Surface 10 – VOC Transit 05:41
Team Doyobi – Vortcycle {Cern Remold} 04:09
Tenmoer – Astronaut 04:21
The Dandelion Council – A Helper Fit For Him 02:51
The FLK – Stick Stock Keys 02:59
The Future Sound of London – Outer Heaven (Touched Mix) 04:43
The Gasman – Gfx1 05:18
The Inventors Of Aircraft – Mind Palace 05:11
The Sly and Unseen – Flitting Between Woodland and Gardens 05:09
The Kosmik Kommando – NEUROSEMANTIC 08:01
The Stratos Ensemble – My Broken Key (Part 2) 07:00
Tim Jackiw – Transparence 10:16
Tim Koch – Fragmemory 04:50
TM404 – 202/303/303/606/SY1/TG303 (Touched version) 07:15
Tom Roberts – Zonnestraal 08:57
Tomonari Nozaki – Paradissimo 07:35
tourmaline hum – trade winds 03:40
Troubleshooter – Moog Modular Acid P2 05:48
Twisted Perspective – It Was November (Original Mix) 03:31
Ulrich Schnauss – Martin's Waiting 04:01
Varia – Killer 04:26
Verbose – Tethered 04:03
Veronica Greeen – From Darkness to Light 07:08
Victoria Lukas – Zelenogorsk 03:38
Warm Aquarelle – Sluncho 04:41
Weldroid – Hidden Treasure 06:45
Western Eye CollectiV – Ash To Ash 07:41
White Mask – The Centrepoint 04:28
Wil Bolton – Balustrade 05:04
Wisp – Ephemeris 07:42
Wolf Asylum – Anteq 04:59
X&trick – I Want You 06:03
Y Pencadlys – Poeni Am Billy 02:58
Yonni – Untouched 05:43
Z-Arc – Gathering Energy 04:42
Zan Lyons – Making Angels In The Snow 05:09
µ-Ziq – Melto 03:41