In July 2020 my friend InputJunkie invited me to broadcast a 1 hour Mint mix for Purple Radio's show 'Open Decks'.
Delving into my personal music collection, I pulled out 14 tracks across a selection of genres including music from Underworld, Leftfield, Stina Nordenstam, Ty and others. Making many of my selections in the midst of the global COVID-19 pandemic, tracks such as Black Dog's 'Mental Health Hotline' reflects the trials of lockdown, Talvin Singh's 'Butterfly' echoes a hopeful vision for the future and Ty's 'Wait a Minute' commemorates the untimely death of the artist from COVID-19.
The resultant mix is now available on my Mixcloud at https://www.mixcloud.com/mintmixes/mints-electric-eclectic-mix-created-for-purple-radios-open-decks-7th-july-2020/.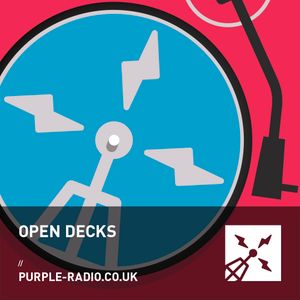 Mint's Electric Eclectic Mix
Underworld – Cowgirl
Ty – Wait a Minute
Posthuman – Europa Sky
Ochre – Arkhangelsk
Digitonal – Autumn Round (Mint's Springtime Remix)
Vector Lovers – Afterglow
Leftfield – Original
Talvin Singh – Butterfly
Black Dog – Mental Health Hotline
Stina Nordenstam – Sailing
Epic45 – Forgotten Moments
Hammock – Breathturn
Obfusc – Headlight Gaze
Oblong – Indicator