My music production takes several shapes, but at some stage most of it ends up in a digital form.
At the tender age of six I began learning the piano, and that has informed much of my musical development since. I've always enjoyed making, and where possible recording music, sounds and field recordings of sorts. As a child I spent hours making sounds and rhythms from household objects and recording them to tape. I was briefly in a band as a teenager (I played some bass guitar whilst really wanting to be a drummer), and have collaborated with friends and like-minded people on a range of musical endeavours.
In 2003 I began recording and releasing music under the name 'Mint' (a simple connection between my first name and a brand of confectionary). Solo releases and compilation tracks have appeared on various labels including The Ministry of Sound, Duotone Records (Japan), LacedMilk, Kahvi Collective, Raw42 Music, Yuki Yaki, Elpa, Cold Room, October Man, ClickClickDrone, Aerotone, Rednetic Recordings, U-Cover and others.
In 2006 the collaborative project between myself and Wil Bolton called 'Biotron Shelf' was born (although we'd been collaborating for many years before this), and we have since produced two albums and two EPs in this guise. Our most active collaboration before this was as 'Karmoy', although we never made our identities clear as the producers behind the music at the time.
In 2013, I wrote and recorded some music under my own name, with my first released track on Rednetic Recordings' "One Point Three" compilation in the same year.
I released my 4th studio album, 'Fable and Fantasy', as Mint in 2015 and since then have primarily contributed tracks to compilations or produced remixes for other artists.
Selected Releases:
Many of the releases below can be purchased digitally at: https://mint.bandcamp.com/
Remixes
Radiant (Mint's Glowing Remix) on 'Fear of Falling Remixes' by Joey Fehrenbach
Moonbow (Mint's Night Time Remix) on Samudra Remixes 2 (Rednetic Recordings)
Kazo (Mint Remission Remix) on Touched Two (The Remixes) (Touched Records)
Sovereign System (Mint's Bloodline Remix) on Echaskech – Sovereign Sequence Remix EP
Long Way Home (Mint's Clockwork Funfair Remix) on 'Switchback' (Boltfish Recordings)
Pencil Snap (Mint's Epic Remix) on 'Switchback' (Boltfish Recordings)
Headwaltz (Mint's Counterpoise Remix) on 'Rotations e.p.', Digital (InputJunkie)
Fairytale (Mint's Dark Castle Remix) on 'Josh Winiberg – Fairytale (Remixed)', Digital (Elpa)
The Flute Player (Mint's Loner Remix) on 'A Memento for Dr Mori – Remixes', CD (Boltfish Recordings)
Social Security (Mint's 44 Remix) on 'Simple Circuits', CD (I, Absentee)
Shine (Mint remix) on 'Intelligent Toys 5', Digital (Sutemos)
Bugree (MINT's Electrified remix) on 'Who wants to be healthy in this sick world?', CD (Boltfish Recordings)
Orthodox Contortionist (MINT's spiral mix) on 'Internal Countryside', CD (Boltfish Recordings)
Outdubstarn (MINT's octane remix) on 'Partition', CD (October Man Recordings)
At Long Last (MINT's cinefilm remix) on 'Untie EP', CD (Boltfish Recordings)
Roppongi Hills (MINT's Tourist mix) on 'Patchwork', CD (Boltfish Recordings)
Pivotal Moments (MINT's tundra mix) on 'Landmarks', CD (Boltfish Recordings)
Appearances
Grace on 'Music City Lovers', CD (Café Après-Midi Records)
Aperture on 'Touched 3', Digital (Touched Music For Macmillan Cancer Support)
Twice Removed on 'Waves', Digital (Kahvi Collective)
The Cyberknife on 'Touched Two', Digital (Touched Music For Macmillan Cancer Support)
Clouded on 'Elpa Ninth Compilation – Transparency of Density', MP3 (Elpa)
Naomi's Theme on 'Other Feelings', Digital (Night Music)
Cartouche on 'Igloo Trax Vol.2 :: The Most Music, Digital (Igloo Magazine)
Atavism on 'Intelligent Toys:We Make Music', MP3 (Sutemos)
Feathered Outlines on 'Compilation 6 – Water Drift', MP3 (Elpa)
Daub on 'Second Envizion', CD and Digital (Envizagae Records)
Personal Spaces on 'Friendly Strangers', CD and Digital (Unnamed Label Records)
Shine (Mint Remix) and Keiji's Dream on 'Intelligent Toys 5', MP3 (Sutemos)
Free Association on 'Rednetic Showcase', CD (Rednetic Recordings)
Ina's Special Day on 'Foci 1.0', MP3 (Matterwave Collective)
Chasing Shadows on 'U-cover Mix 03', CD (U-Cover Records)
Queasy on 'One Point Two', CD (Rednetic)
Learning to Walk on 'Sound Compilation V2.0 – Secret Shelf Collection', MP3 (Elpa)
Metacognition on 'Drifting Skywards', MP3 (Cold Room)
Clear Little Vision on 'Sound Compilation V1.0', MP3 (Elpa)
Russian Doll on 'dj tommi bass presents', CD (Rednetic Recordings)
Life in Widescreen on 'Steve Lawler – VIVA', CD (Ministry of Sound)
Magnetic Fields on 'It's not a trick, it's Yuki Yaki', MP3/OGG (Yuki Yaki)
Asunder on 'Soundtrack For Your Wedding', MP3 (Aerotone)
Ina's Special Day on 'Wyrd Skies Compilation', CD (Wyrd Skies)
I Don't Kvetch on 'Sensitive to Light', CD (October Man)
Hilltop on 'Garden Suburb IRL', MP3 (Mixotic)
Sleeping Giant on 'Mercury Scales', CD (Boltfish Recordings)
Shoes too big for her feet on 'Blue Chair, Red Chair', CD (ClickClickDrone)
Dorothy's Song on 'Suburban Rebels', CD (Duotone, Japan)
When I Was Yours on 'Intelligent Toys 2', MP3 (Sutemos)
Albert the Bull on 'Machinations V4.2', CD (Raw42 Music)
Eskimo Hole on 'Machinations V4.2, CD (Raw42 Music)
Growing Older on 'Region Zero', CD (Boltfish Recordings)
As "Biotron Shelf"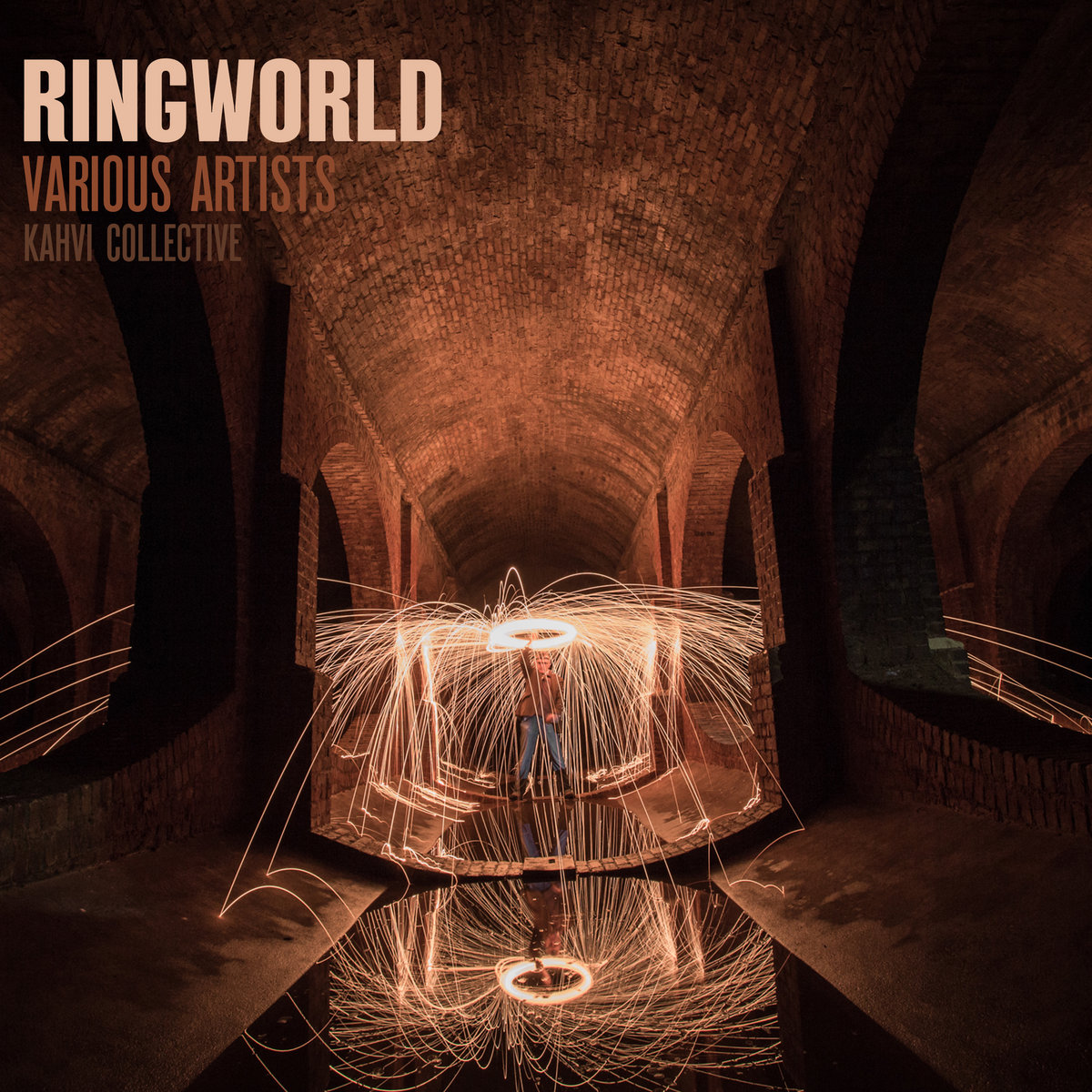 Released by Kahvi Collective on Dec 16th 2021, Ringworld is a twenty three track compilation featuring my track 'Mowk', under...
Read More