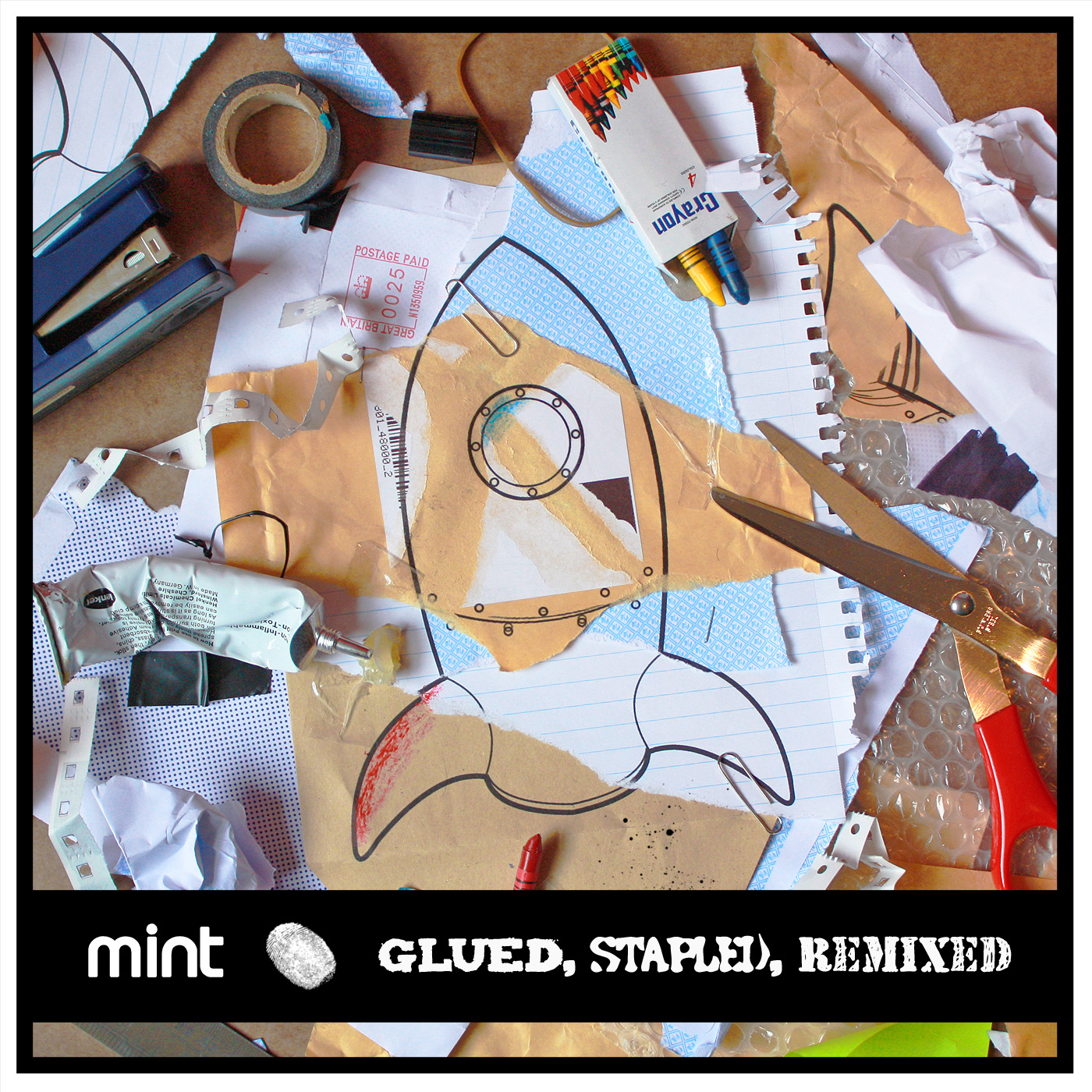 A special release of commissioned remixes and winning entries to the 2009 Boltfish Remix competition derived from tracks on my 2009 album "Cardboard Rocketships".
This album includes remixes by myself, Cheju, Posthuman, Echaskech, Cyan341, Winter North Atlantic, Z-Arc and more.
As well as being one of the competition judges I also set up and photographed the cover artwork for the release.
Read more/buy: http://www.boltfish.co.uk/releases/BOLTDIGI012_glued-stapled-remixed.php
Credits
Released 29 January 2010
Reviews
Chroniques Electroniques
Translated from original French Review
"Cardboard Rocketships made us regress to our childhood with its superb melody and electronic nursery rhymes, like Keiji' S Dream, Tricycle Days, Dorothy's Song or Shoes Too Big for her Feet.
On a second listening, the speakers focused more particularly on Grace, Personal Spaces or Aquarius.
Even if the extreme quality of the original is seldom equalled, its a chance to (Re) discover the talents of those who orbit around the Boltfish label.
Some artists hold up most honourably, like Winter North Atlantic who always integrates guitars well in his melodies, or Cyan341 who has created a very beautiful house/electronica version of Tricycle Days. Cheju, on Personal Spaces produces brilliant subtlety as always, whilst Yvat is at ease with collages and overlaps on his example of Tricycle Days. The appearances of the Belgian artist Amorph and the surprising British artist David Newlyn, are even more remarkable."
The Missing Person Music Corp.
"Boltfish co-founder Murray Fisher returns with his primary musical project, Mint, to kick off 2010 with a fresh batch of remixes based on his solid '09 effort, 'Cardboard Rocketships'. As you might expect, there's plenty of Boltfish acts in on the action. However, Mint has also reached out to friends and even held an open remix contest on the Boltfish website for a chance to appear. With the wealth of tracks (seventeen in all), there's plenty of variety to be found.
Echaskech gets the collection off to a strong start with an epic take on 'System Cost'. Booming bass and crunching sci-fi melodies make it a highlight of the set. Winter North Atlanic brings his signature sound of folktronica, while Cyan341 and Posthuman deliver pulsating dub techno takes. Z-Arc provides a well crafted, six minute IDM flurry on 'System Cost', with an addictive beat, always managing to stay interesting. Mall Security's acid/IDM treatment gives a pretty coating to 'Aquarius', while David Newlyn delivers a classical interpretation which stands apart from the pack. Mint himself gets in on the action to close out the album, with a clean, vibrant dance splash over 'System Cost', which sounds less like a remix and more like a reprisal into a new composition.
Like virtually every remix album, the variety has it's highs and lows, which as a whole, make it a lesser piece than 'Cardboard Rocketships'. However, it's intention is not to equal the original, rather supplement it. On that level, it's a success. The hefty runtime might overwhelm some, but I never found it over-bloated, rather handled with depth and care. Fans of Boltfish are certain to get what they're hoping for, while those primarily interested in one of the individual remix acts will likely also enjoy the rest of the ensemble effort."